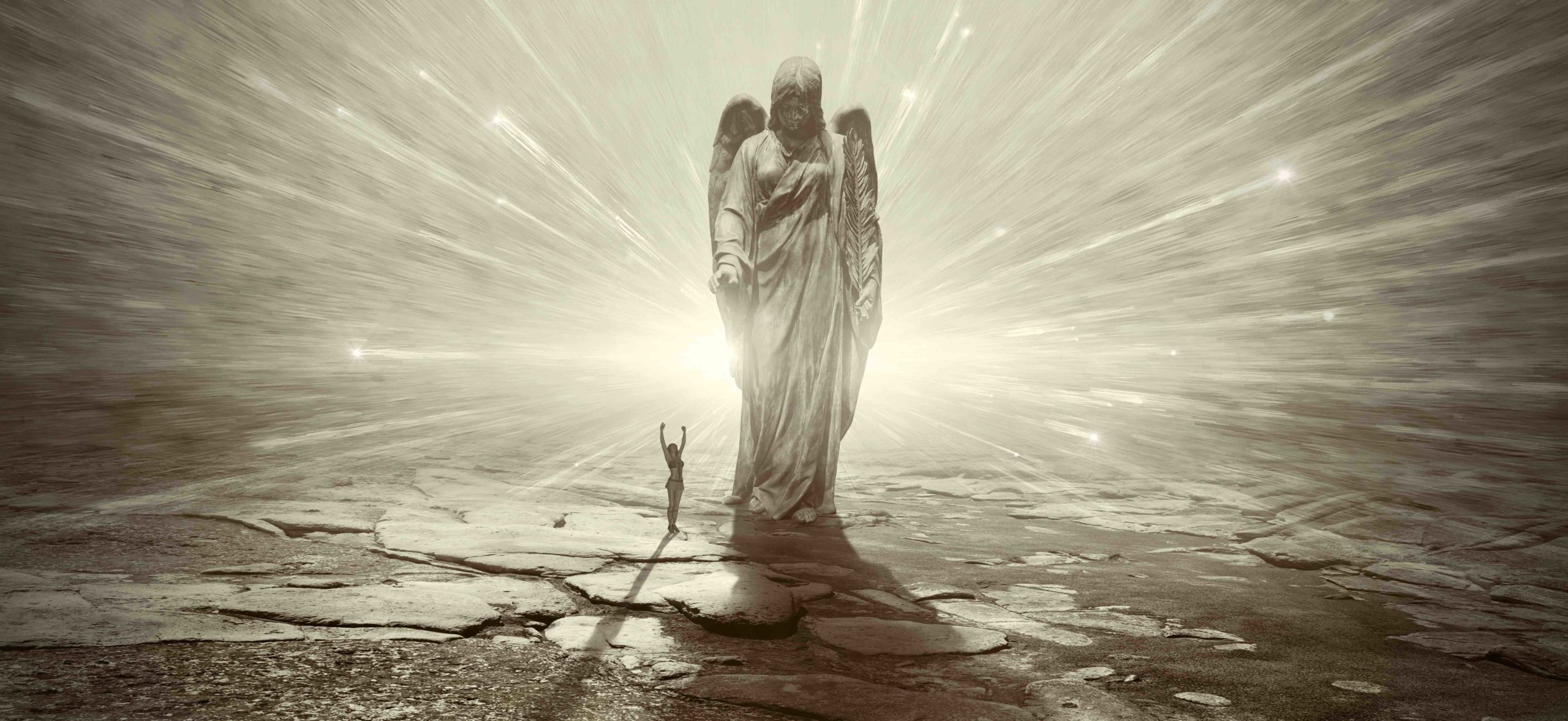 Special Friday Growth
Guest Speaker Adam Blai talk on Demonology, Possession & Exorcism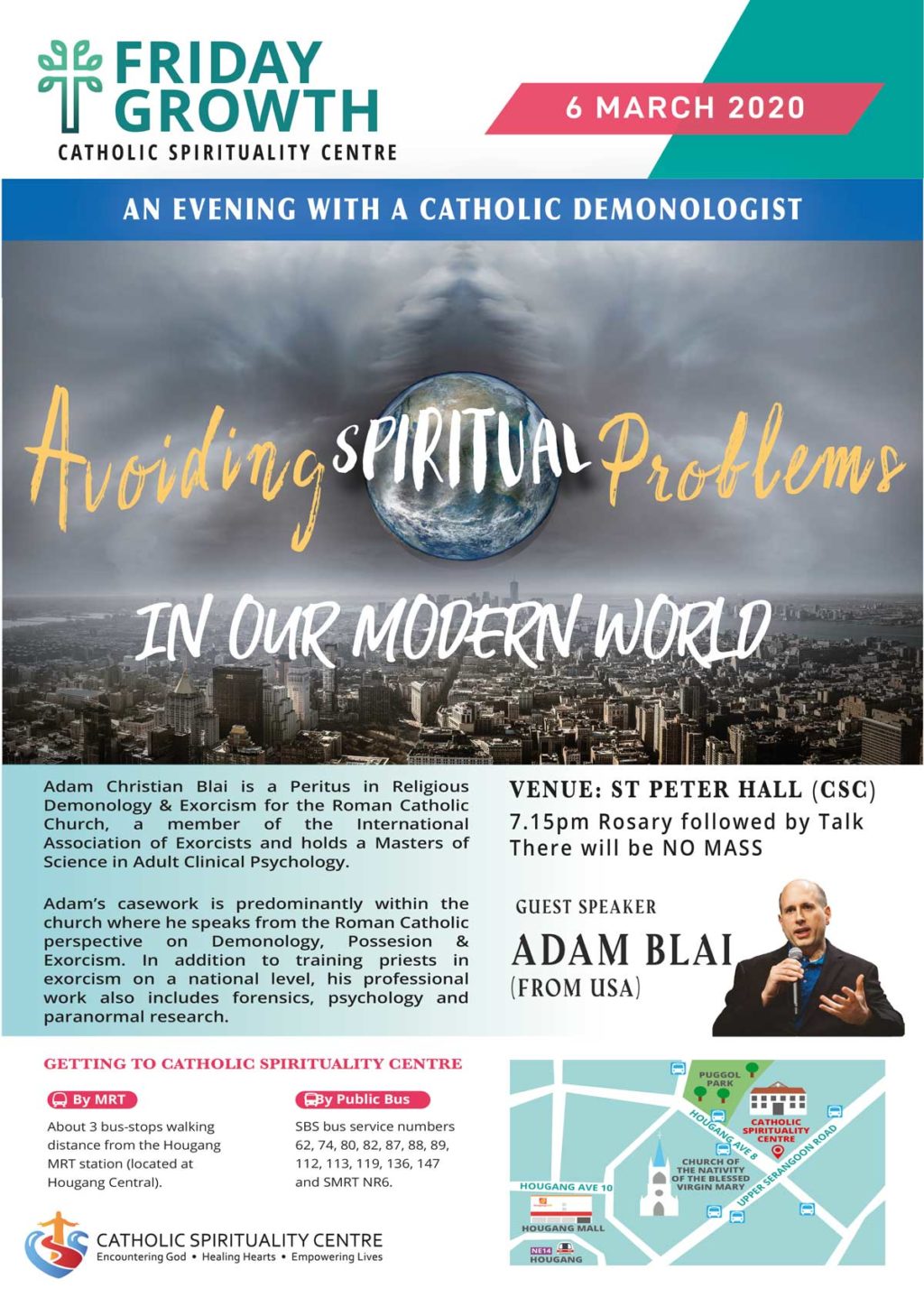 Come join us for special Friday Growth session on 6 March 2020 with Catholic Demonologist, Adam Christian Blai (USA) as he shares his perspective on Demonology, Possession & Exorcism and talks about how we can avoid spiritual problems in our modern world
Adam Blai is a Peritus in Religious Demonology and Exorcism for the Roman Catholic Church. A member of the International Association of Exorcists, headquartered in Rome, Adam trains priests in exorcism on a national level and works in forensics, psychology and the paranormal.
Rosary at 7.15pm followed by Talk.
There will be NO MASS for this Friday Growth.
---
Locate Us
Catholic Spirituality Centre
By Taxi
Inform driver that it is at the junction corner of Hougang Ave 8 and Upper Serangoon Road. It is across from the Church of the Nativity of the Blessed Virgin Mary (along Hougang Ave 8).
By MRT
About 3 bus-stops walking distance from Hougang MRT station.
By Bus
SBS bus service numbers 62, 74, 80, 82, 87, 88, 89, 112, 113, 119, 136, 147 and SMRT NR6.