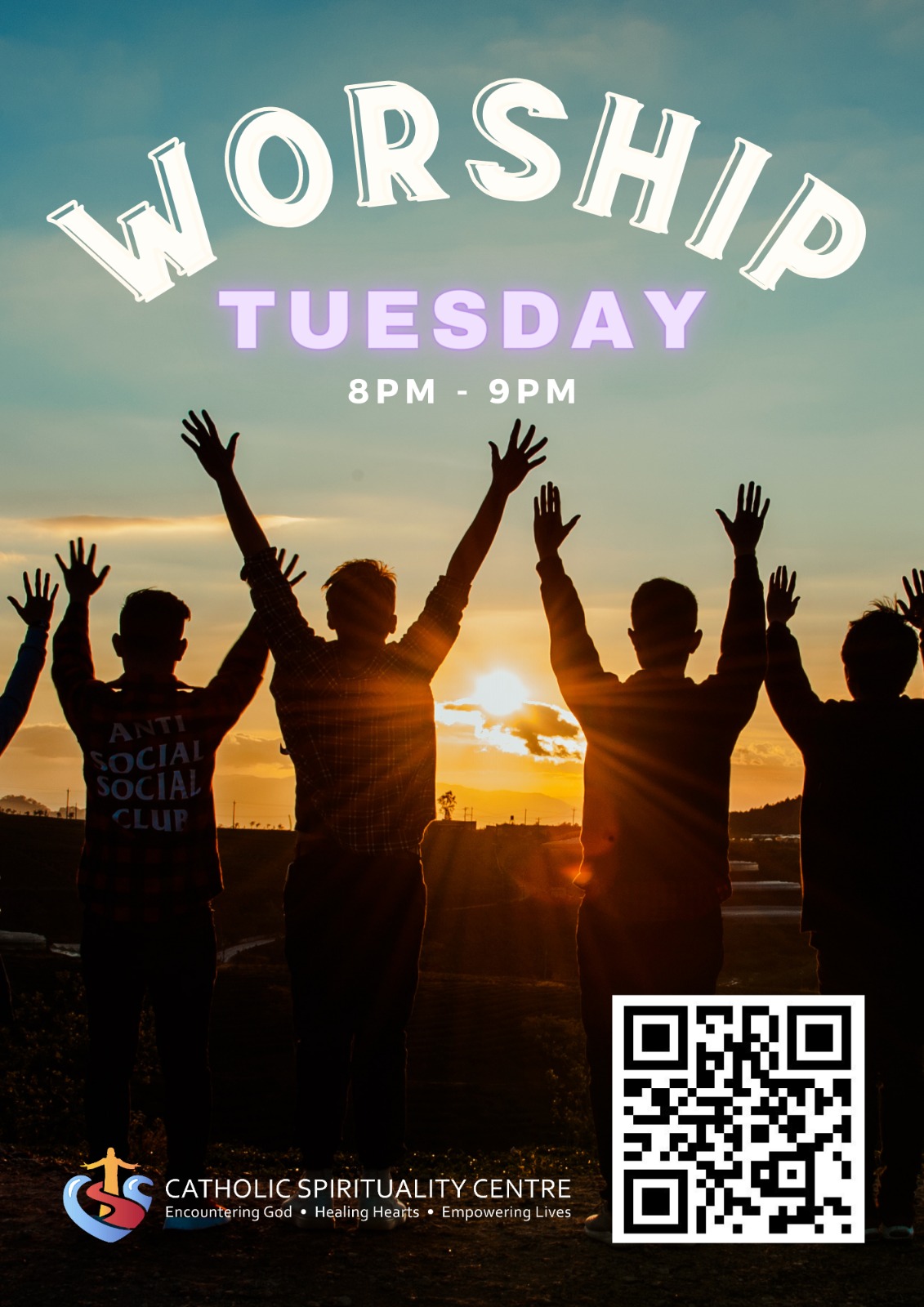 Worship Tuesday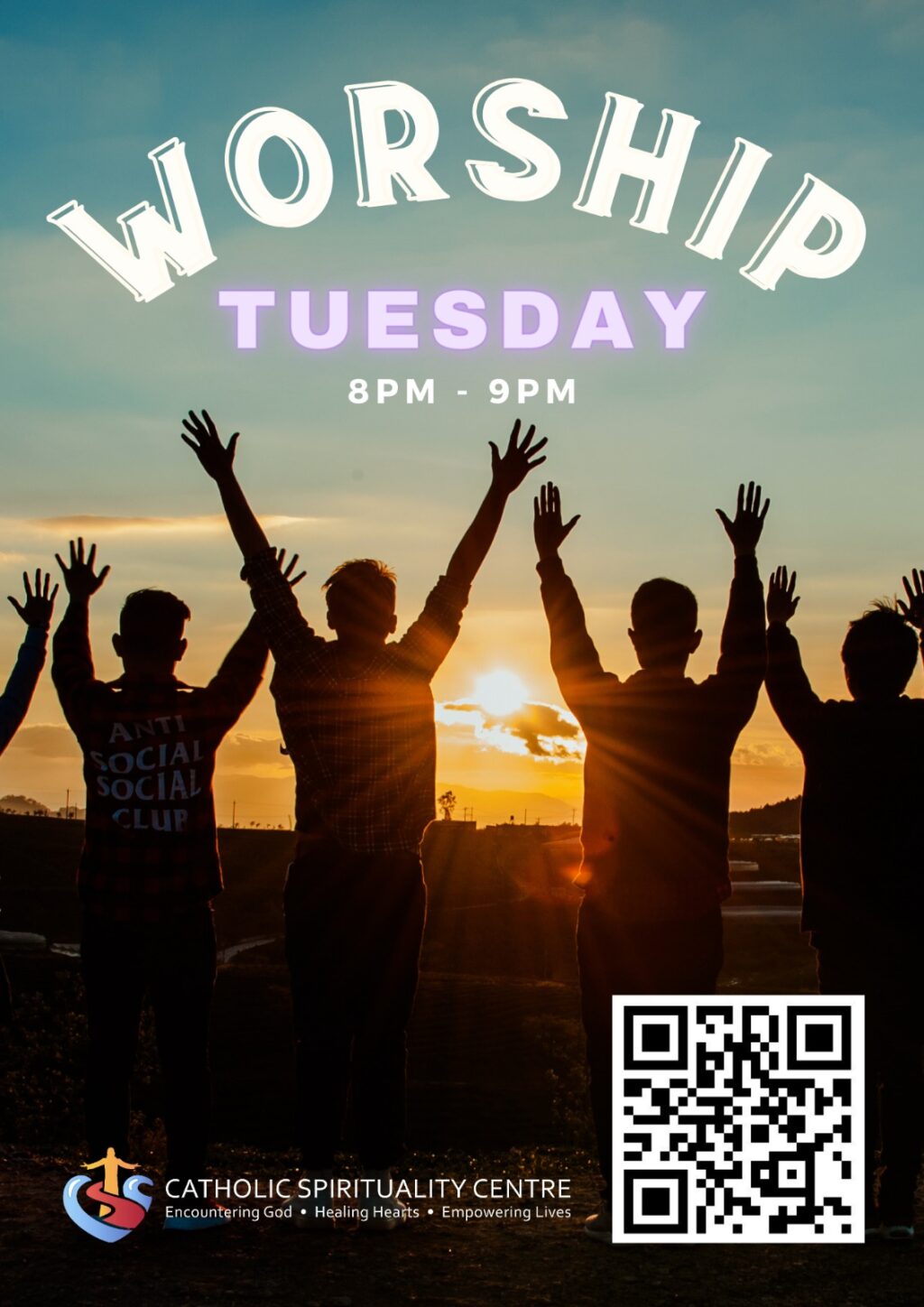 Time for prayer… giving attention to God. Adoration and Prayers before our Eucharistic Lord, P&W and Reflection.
We are launching Worship Tuesday, a weekly Tuesday night of songs, worship and prayer.Prayer is giving attention to God
People from everywhere, let's come together as family, to give Jesus our attention – worship, adoration and prayers before our Eucharistic Lord.
Register for Worship Tuesday On-Site
Zoom details for all January programs
Meeting ID: 921 7238 8403 Passcode: 534796
Zoom room opens 15 min before at 7.45pm
SMM points to note:
No self-ART required for participants. All participants are to remain masked at all times, observe safe distancing guidelines, and will not be allowed to sing out (sing silently in the heart). Participants must be Fully Vaccinated or Recovered from COVID-19 (less than 180 days of 1st positive PCR results). See you soon on zoom or at CSC!