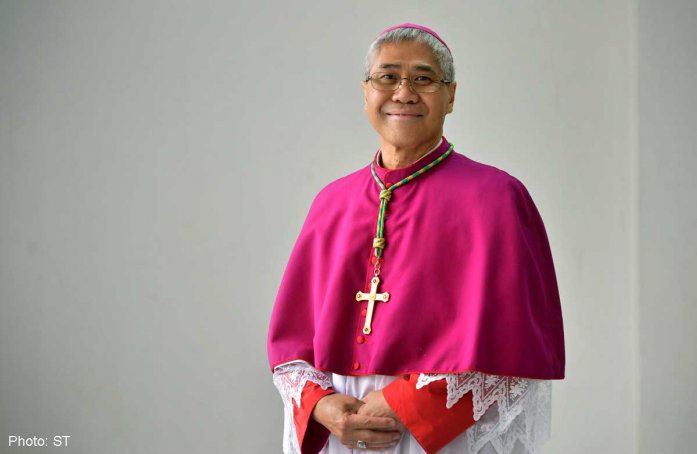 President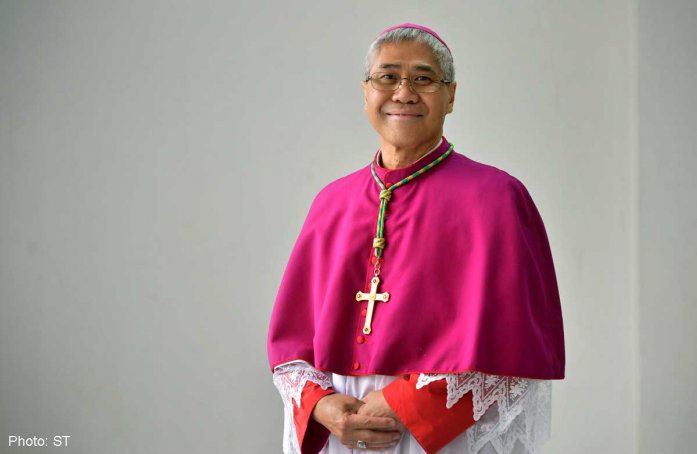 Most Rev William Goh D.D
Most Rev William Goh D.D is President of the Catholic Spirituality Centre (CSC) and was appointed as the 4th Archbishop of the Roman Catholic Church in Singapore in 2012. He took over as the Spiritual Director of CSC in 2004 before taking office as Archbishop in 2013.
In his time as Spiritual Director, he established the Centre's vision and mission, which continues to shape its programmes and activities today.
In Dec 2004, he conducted the first Conversion Experience Retreat in CSC, and thereafter, the Youth Conversion Experience Retreat in 2010 which has gone on to touch the lives of many Catholics young and old. Today, the CER remains one of the centre's most iconic retreats and will be entering its 70th run by end 2020.
His Grace, Archbishop William, continues to influence the Centre's mission as its President and still conducts the CER several times throughout the year.
Find out more about the CER here.
Spiritual Director
Rev. Fr. Andrew Wong
Rev. Fr. Andrew Wong is the Spiritual Director of the Catholic Spirituality Centre.
He assumed the role as of 1 July 2018.
Fr. Andrew was ordained on 21 June 1992 (Feast of the Corpus Christi), receiving his seminary training in The College General, Pulau Tikus, Penang, Malaysia, The Divine Word Seminary in Tagaytay City, Cavite, Philippines and St Francis Xavier Major Seminary, Singapore. Prior to the appointment at Catholic Spirituality Centre, Fr. Andrew was:
Parish Priest, Church of St Anthony (2017 – 2018)
Parish Priest, Church of Holy Spirit (2005 – 2017)
Assistant Parish Priest, Church of Christ the King (2002 – 2005)
In his role as Spiritual Director, Fr. Andrew conducts the centre's Friday Growth, 4th Saturday Mass and Healing Service, Prayer Experience Retreat, and Oasis. In addition to this, he is also the Spiritual Director for Landings Singapore as well as Retrouvaille.
Find out more about the PER here.