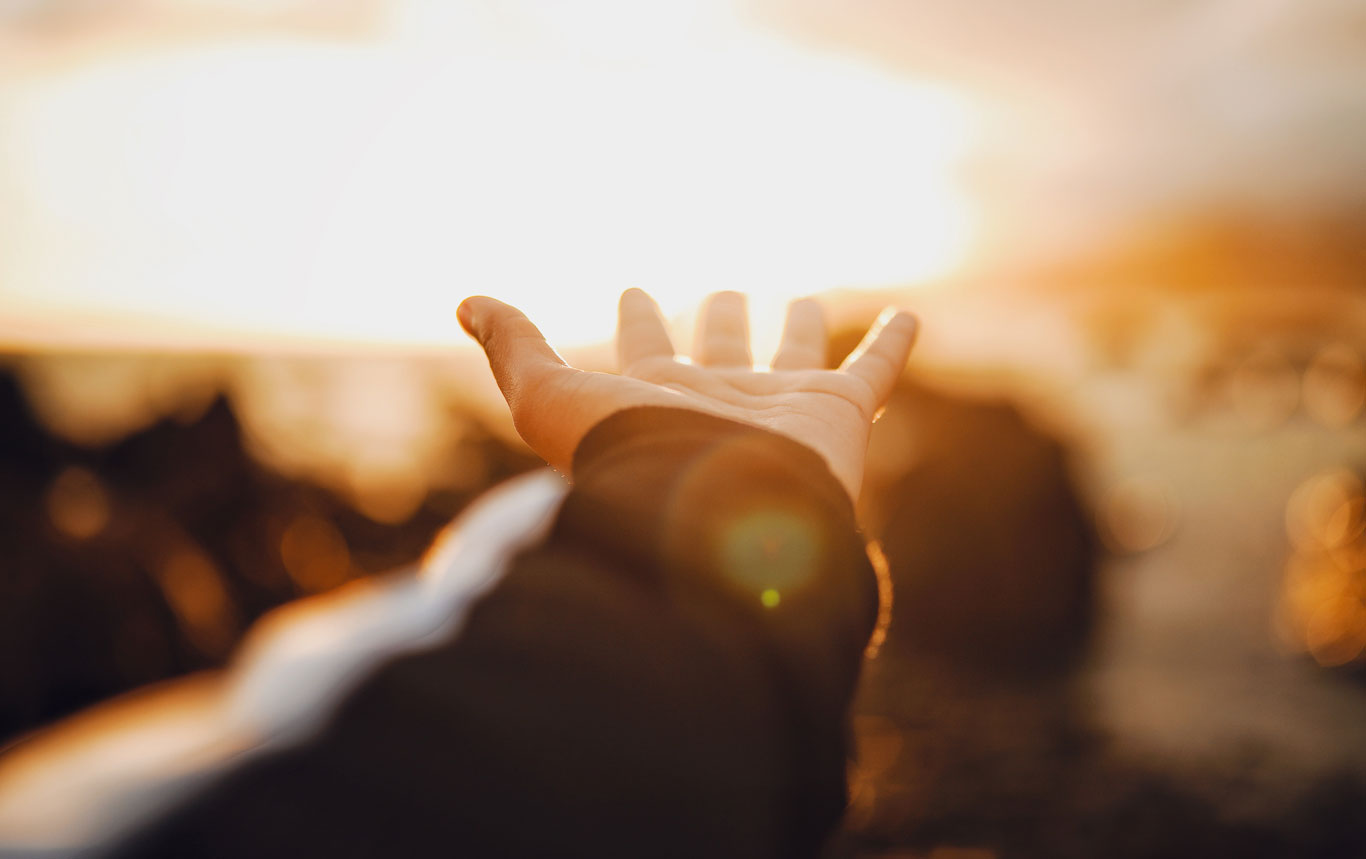 Date
14 - 16 Feb 2020 (Fri - Sun)
Time
Stay-in
9:00am - 6:00pm
Fees
$150
Update on PER #29
13 Feb 2020
In view of the developing situation (COVID-19) and with the Ministry of Health's and Archdiocese's advisories regarding large gatherings, the upcoming PER #29 (14 – 16 February 2020) will be postponed.
For those of you who have registered for this retreat, we thank you and apologise for this unfortunate inconvenience.
We have yet to determine a new set of dates. We are monitoring the situation closely and will inform you in due course when dates become available.
Let us continue to pray for the containment of the virus, for those who have been infected, for the medical and support teams handling the situation, and for our general well-being.
Thank you and God bless.
Intercessory Prayer against the Novel Coronavirus
Prayer Experience Retreat
The Prayer Experience Retreat (PER) is a three-day, two-night, semi silent retreat that is aimed at helping participants develop a prayer life and learning to walk closely with God. PER is open to Catholics who are interested in developing a more personal relationship with the Lord and growing in their spiritual life. It is especially a very good follow-up retreat for those who had previously attended the Conversion Experience Retreat (CER).
The PER is modelled on St Teresa of Avila's Seven Mansions concept as a guide to teach participants about the spiritual life and the different forms and grades of prayer. During the retreat, participants learn how to connect heart-to-heart with God through journaling, meditation and contemplation. In addition to personal prayer sessions, there are praying-over sessions for healing and empowerment of the Holy Spirit.
You will learn to:
Connect with God in prayer
Listen to the Lord
Communicate with God through journaling & meditation
Receive healing in prayer
Develop a deeper relationship with God
Grow in the spiritual life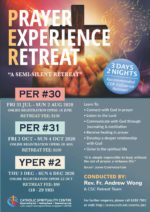 Dates
PER #29: Fri 14 Feb – Sun 16 Feb | Registration ongoing and closes on 6 Feb 2020
PER #30: Fri 31 Jul – Sun 2 Aug 2020 | Online Registration from 18 Jun – 23 Jul 2020
PER #31: Fri 2 Oct – Sun 4 Oct 2020 | Online Registration from 20 Aug – 23 Sep 2020
Free on-site parking available for the duration of the retreat
All meals provided
There is an optional follow-up programme – Week of Guided Prayer – designed to further deepen your PER experience. It begins two weeks after the PER. Click here to find out more.