We truly believe that whatever we ask for in prayer with faith, we will receive (Matt 21:22). St Paul also urges that supplications, prayers, intercessions, and thanksgivings be made for everyone. 1 Tim 2:1.
CSC welcomes all to join in as One church to stand in the gap.
September 2021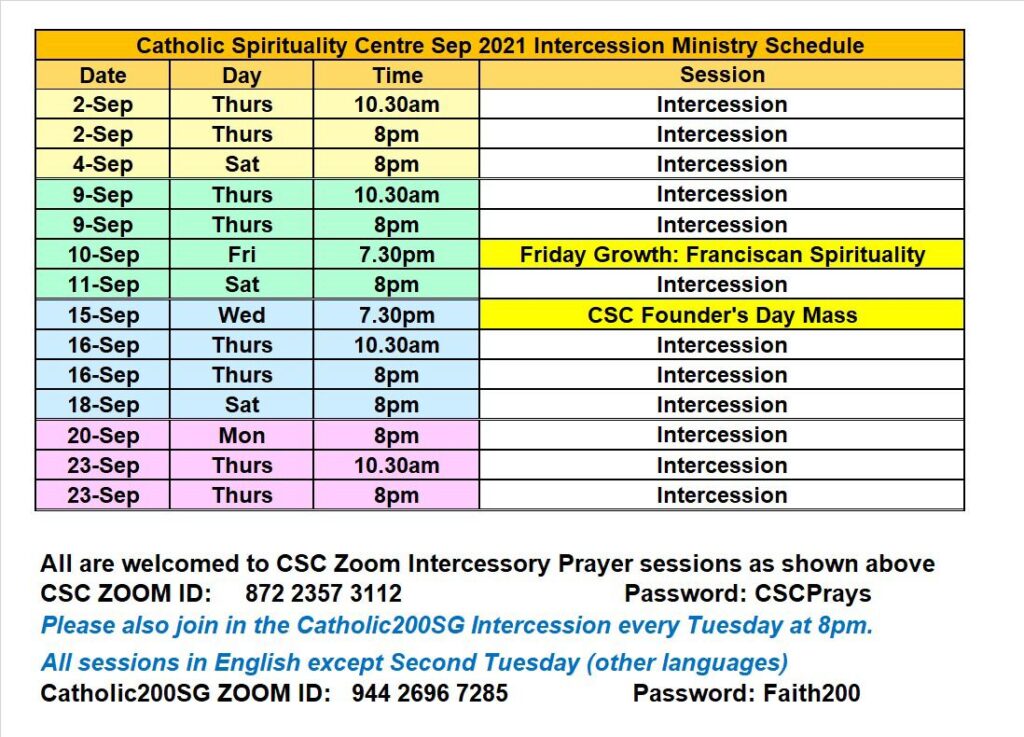 During these sessions, intercessory prayers will be offered for:
Prayer petitions submitted through the Adoration Chapel's petition box
Online prayer petitions
Participants of CSC's retreats and events
Intentions of CSC Spiritual Director
Needs of the Archdiocese of Singapore
Needs of the CSC community
Prayer Petitions
All prayer petitions are kept confidential and will only be seen by members of the Intercession ministry who have committed to pray each week. You can submit a request for prayer by filling in this online prayer petition.